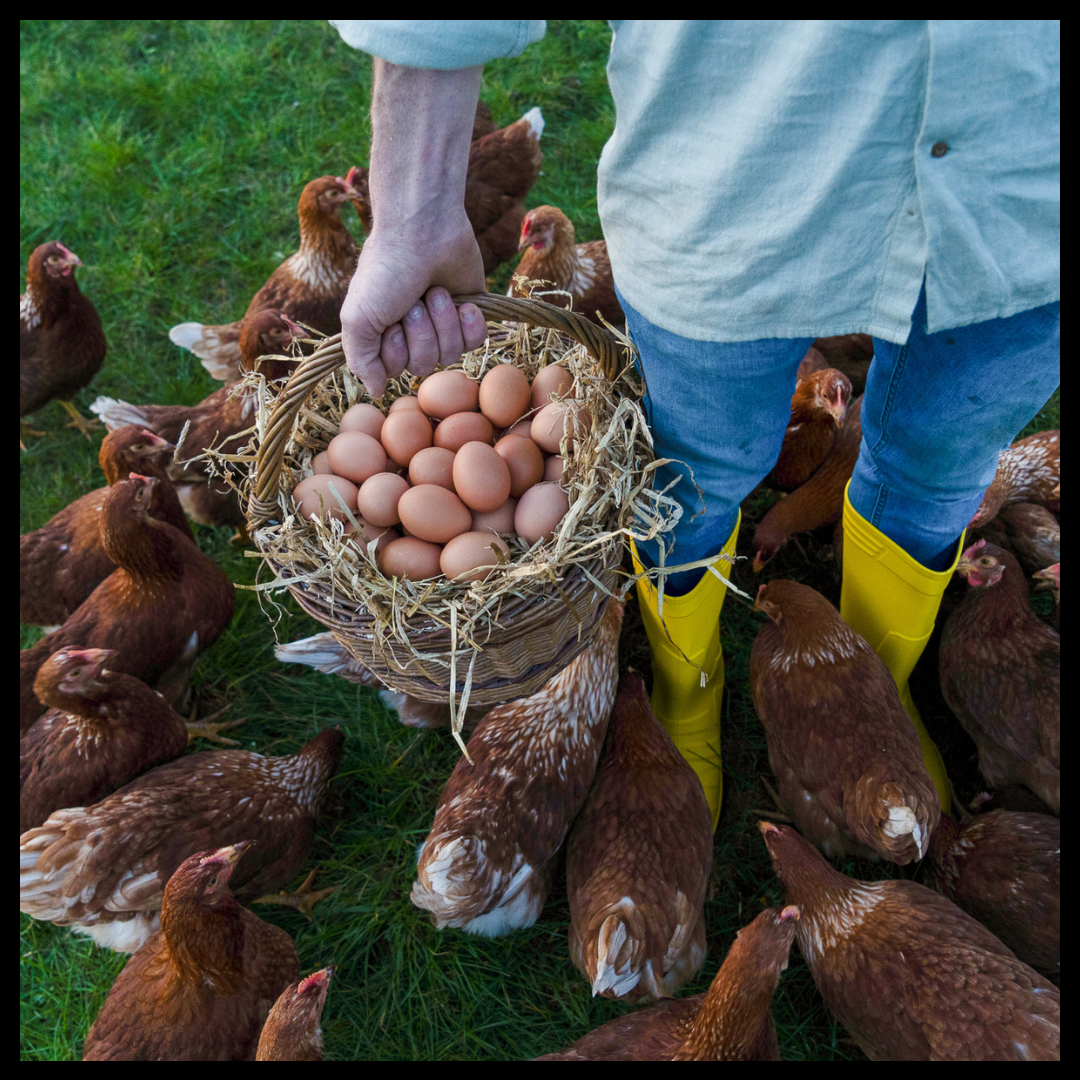 Mad Yolk Farm is proud to present...
Free range eggs from pasture raised hens
Our hens are always bobbing about on fresh grass and forage for insects and wild greens.
They are ONLY fed Organic grain. 
This all leads to a very healthy egg and a super yellow yolk!
All eggs are hand collected by Brian daily. 
Fresh as you can get.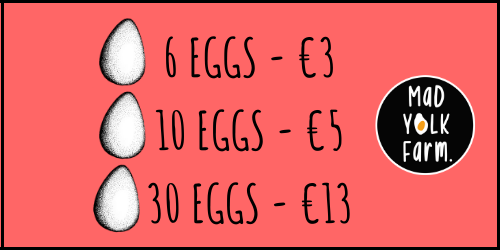 This is a click and collect service
Choose your collection point at Checkout:
Wednesday (10:30 - 12:30) The Twelve Hotel, Barna
Wednesday (2-4pm)  Terryland Retail Park. Mad Yolk Collection
Thursday (1-3pm)  Oranmore Market
Saturday (10am -12pm)  Castlegar GAA club. Mad Yolk Collection
Class A 
Mixed sizes