Mad Yolk Farm is proud to present...
Traditional rare-breed Pork from Inagh Farm in County Clare
Ribs, Sausages, and Burgers of the highest quality

Gerard and Deirdre are the husband and wife team of Inagh Farm. They have a close relationship with their animals who are born and raised naturally on the pasture and matured slowly without hurrying the process. 
Free range pork from rare and traditional breeds retains all the old fashioned virtues of succulence, tenderness, and full flavour. It is something very special with a superior taste that can't be found in the supermarkets and will have you coming back for more. The meat in these cuts has more fat than commercial pork but that's where the flavour lives!
Mad Yolk Farm will only ever team up to offer you meat from local Farms that share our high standards for animal husbandry, flavour, and environmentally responsible farming. This reflects in a higher price that is fairer for the small farmer and the planet.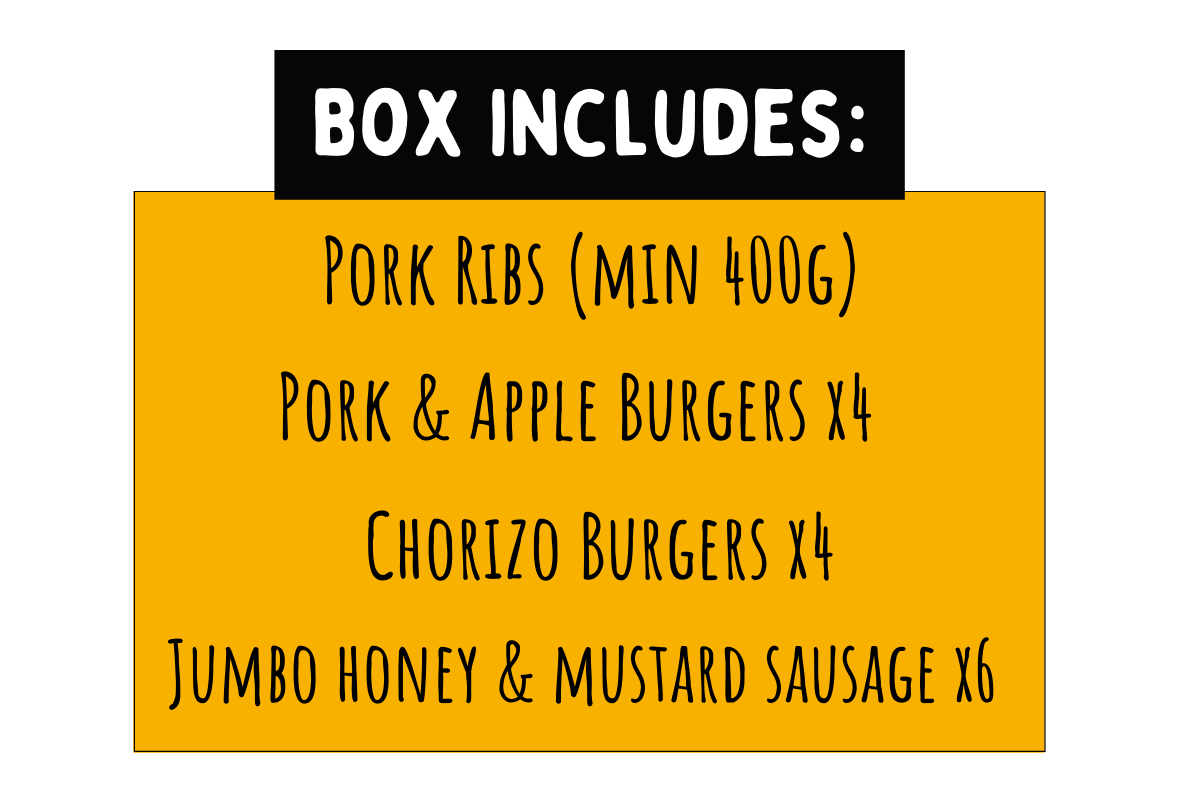 This is a Click and Collect Service
All Inagh Farm Pork comes frozen
Choose your Collection at Checkout