Markets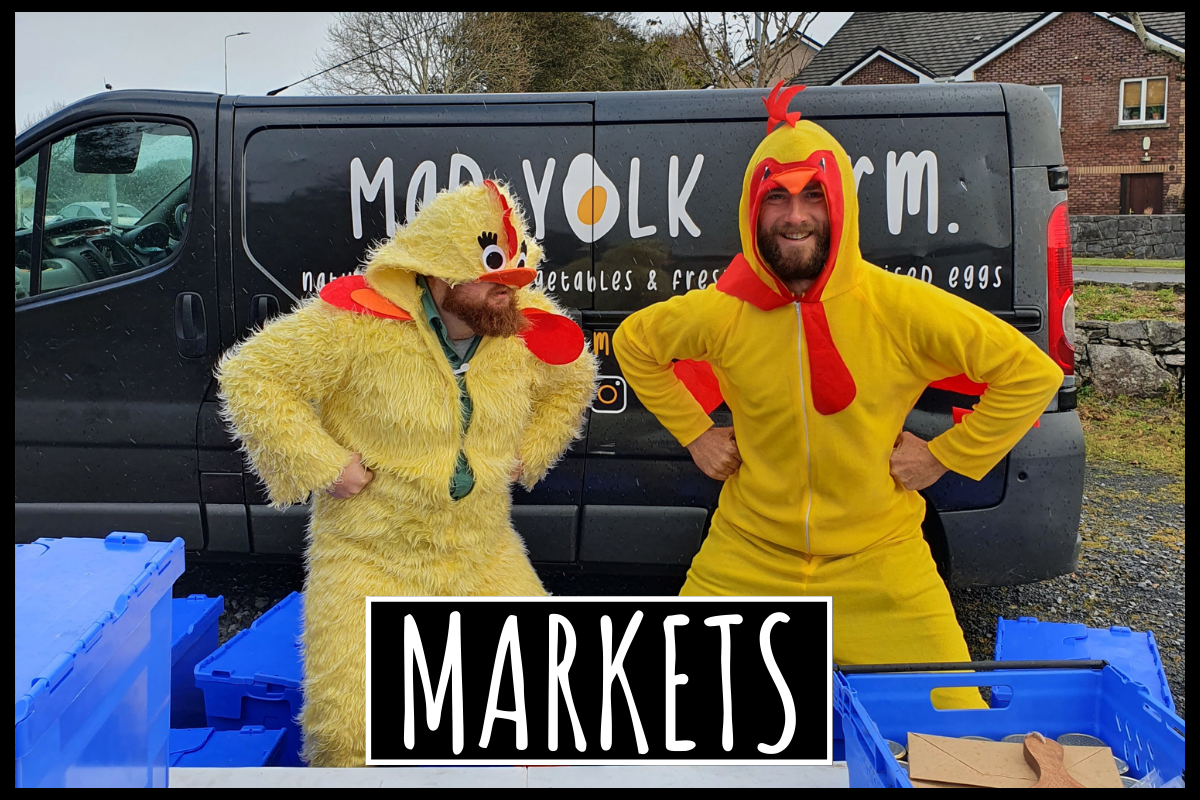 You can now find Mad Yolk Farm produce at a few select local markets as well as our own collection points.


Terryland Mad Yolk Collection Point (Wednesday 2pm-4pm)
Start shopping
Oranmore Market(Thursday 1pm-3pm)
Oranmore market website
Pre Order Now

Castlegar GAA club Mad Yolk Collection Point(Saturday 10am -12pm)
Start shopping
The best way to have access to our full range of veg, eggs, herbs, salad, and integrity food from other local producers is right here on our website. This directly supports your famers; Brian and Joe.
Thanks a Million!