Our Story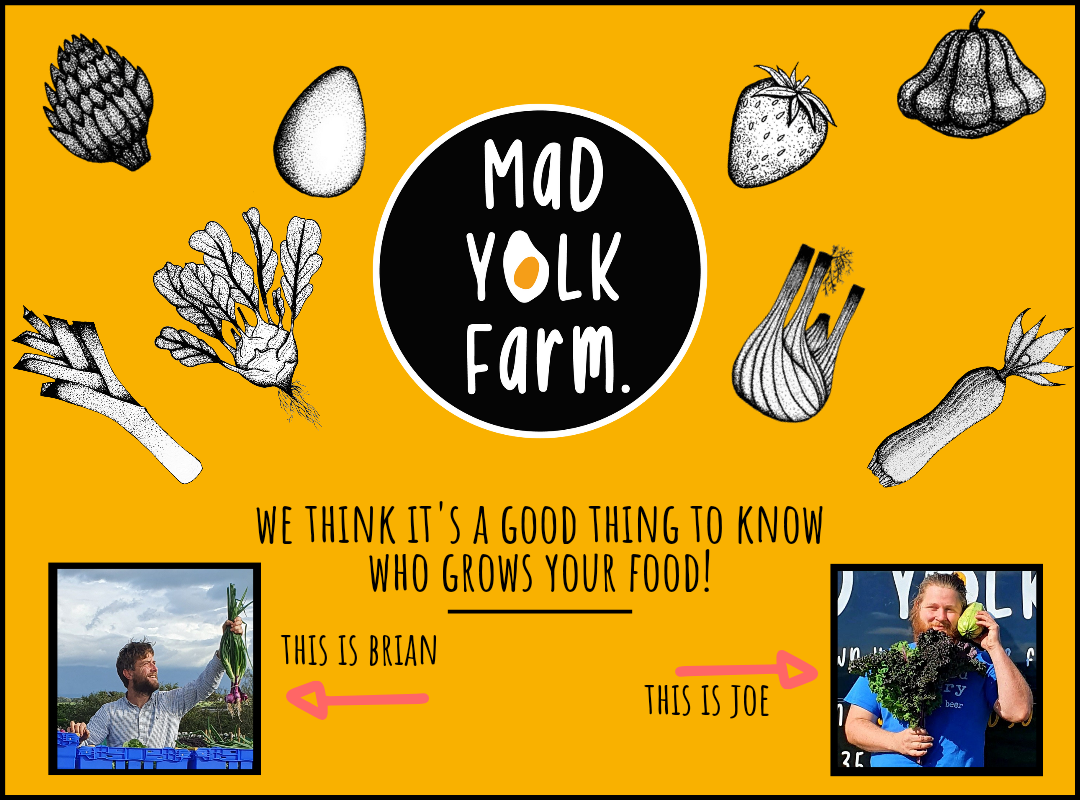 Mad Yolk Farm is a new project in Galway on a mission with two simple aims:
1. Grow & showcase the best Local, seasonal produce.

2. Have a Great Time doing it.
Brian met Joe on a remote Swedish farm whilst on a Regenerative Agriculture training in Summer 2019.
Joe was there working in the Market Garden.
Brian had a farm of land back home in Ireland and was looking for a fresh start.
Joe was handy with a trowel.
In a yurt in Sweden they 'hatched' the plan for Mad Yolk Farm.

Now Mad Yolk Farm offers a weekly Click and Collect Service from their purposefully small Local Farm.
The two Mad Yolks don't think they will save the world growing carrots but they do believe farms can:

• provide healthy, nutrient dense food
• create fun, hard working, meaningful jobs
• restore the eco-systems we work in not take from them
• increase biodiversity and build rich soils
• create local food security
• be centres of the community
• be full of LIFE!

Any other Mad Yolks out there?