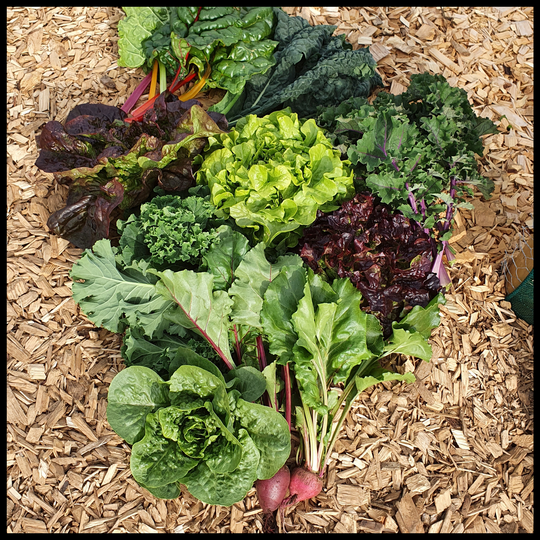 Variety is the Spice of Life 
An ever-changing weekly box with the best of what's in season and the best value we offer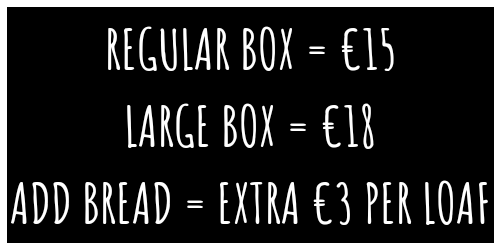 Choose your box size and whether to add Sourdough Boule from C'est La Vie below.
You'll be prompted to make an account at checkout then charged weekly. 
Collection times are currently:
Thursday (5pm to 7pm) Castlegar GAA Club
Saturday (10am to 12pm) Castlegar GAA Club

We'll be honest. This box is the cheapest because it's the easiest for us to pack. It's no dud though!
We make sure only the freshest produce is included and put effort in to keeping it an exciting selection. 
If you're looking to sit back and confidently know that a bag of nutrient dense 'No Dig' veg is ready to pick up every week then a Mad Yolk Subscription is for you. 

All boxes will always contain at least 5 different bunches including Salad, Greens and a Root veg. 
Large Boxes contain extra Salad & Greens
Can always be cancelled if you go on holiday or the fridge is still full from last week.